On Router Forums (there is a forum for everything just as there is adult content for everything) a user posted an insert made for the extension on his Ridgid table saw. I have a different router and table saw, but the same desire for maximizing utility in a small garage workshop.
The router table rests on 1/8″ thick angle iron (made of aluminum). The router table has 1/8″ thick flat bar running across a 1/2″ thick plywood bottom. The top is 3/4″ melamine.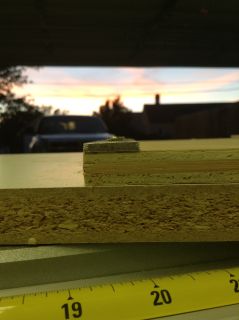 The 1/8″ + 1/8″ + 1/2″ + 3/4″ brings the melamine flush with the table saw top. The router top being flush with the saw top allows me to use the table saw fence and miter gauge.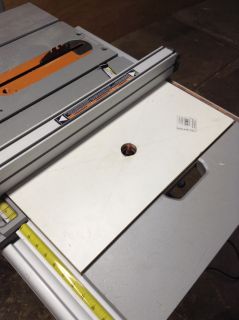 The angle iron was cut to 21 15/16″ in length. The extension arm has a depth of 0.617″. 1/2″ wide piece was removed from both ends of the aluminum angle so it sits in the extension arm groove.
Holes were drilled in the 1/8″ thick flat bar with a step bit. The bars were screwed to the 1/2″ thick plywood. The plywood was mounted to the melamine with screws as well.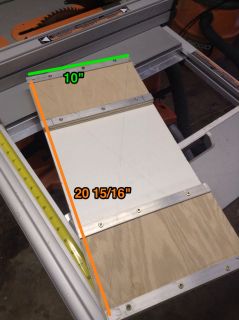 A fitted recess was cut in the bottom of the melamine using a straight bit.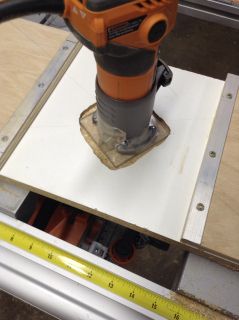 Toggle clamps hold the trim router in place. A 1 3/8″ hole was drilled for the router bit.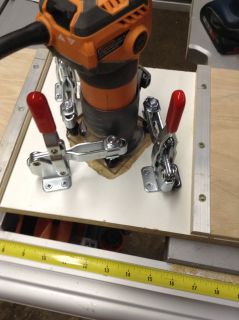 The space savings and ability to use the tablesaw's fence & gauge do not make up for the fact the router shifts in use. The torque of the router shifts the table top ever so slightly. Fine if the project has loose tolerances, but not so for something more exact. I may try to remedy this with a heavier router or locking the router top down to the table saw or the angled aluminum pieces.